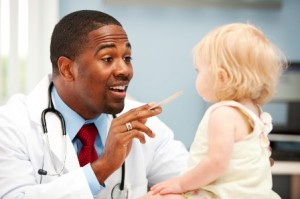 Medicaid
Affordable Care Act
Other State Health Programs
Private Insurance
Bridge to Benefits
Prescription Assistance
Self-Insured Health Plans
Self Insured Health Plans:
Your rights regarding your health insurance plan depend on whether the plan is fully insured or self insured (also know as self funded). In order to advocate for your rights or your child's rights, it is important to understand your insurance plan and what your rights are.  Click here for more information….
Medicaid:
Medicaid is a health insurance program that is funded jointly by our state government and federal government.  In the state of ND Medicaid is administered by the Department of Human Services.  There are many different ways that a child may qualify for Medicaid.  Please contact us to find out more:
Phone: 1-888-522-9654 or 701-493-2634      Email:  fvnd@drtel.net
Affordable Care Act
The Affordable Care Act puts in place strong consumer protections, provides new coverage options and gives you the tools you need to make informed choices about your health. In this section, learn about how the law affects you.
The North Dakota Insurance Department is a resource to North Dakota's insurance consumers.  It is the mission of the North Dakota Insurance Department to protect the public good by fairly and effectively administering the laws of North Dakota. We are committed to vigorous consumer protection efforts while fostering a strong, competitive marketplace that provides consumers with choices and access to high-quality insurance products and services at competitive prices. In pursuit of our mission, we will treat all of our constituencies with the highest ethical standards and respect they deserve.
Children Special Health Services:
Children Special Health Services (CSHS) provides services for children with special health care needs ad their families and promote family centered-care, community based, coordinated services and systems of health care.   A complete list of conditions that qualify for financial help is available through the state office or on their website.
Phone:  1-800-755-2714 or 701-328-2436     website:  http://www.ndhealth.gov/cshs/
Healthy Steps/CHIP:
The Children's Health Insurance Program (CHIP) was created in 1997 through an amendment to the Social Security Act to provide health care coverage to low-income children not already eligible for Medicaid. Like Medicaid, CHIP is jointly financed by states and the federal government. States have the option of using CHIP funds to expand their existing Medicaid program, create a separate stand-alone CHIP, or do a combination of both.  North Dakotas CHIP program is called Healthy Steps.
Bridge to Benefits:
Bridge to Benefits is a multi-state project sponsored by the Children's Defense Fund-Midwest Region focused on improving the well-being of families and individuals by linking them to public work support programs and tax credits.
http://nd.bridgetobenefits.org/  (click to site)
Medical Home:
For several years, Family Voices and the American Academy of Pediatrics (AAP) have worked together to help families and or professional health partners build Medical Homes for the 12.6 million children with special health care needs in this country.
Who is your child's primary health provider?
What health professional knows your child's general health and specific diagnosis?
When you are faced with a difficult decision about your child's health care who helps you feel comfortable about what you are doing?
Where does your child go for routine medical care–camp physicals, earaches, immunizations, blood levels?
After surgery, who follows your child back home?
Who consults with the school IEP team about your child health status?
These are important questions about an important issue.  Click here for more.
Individual Healthcare Plans:
Keeping Children and Youth with Special Health Care Needs Safe at School
More on Individual Healthcare Plans.
Care Notebook:
Record keeping/Care Notebook for use in keeping track of your child's information.
Important Links