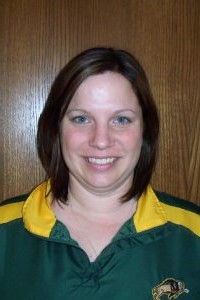 I began supporting parents long before I found myself needing to be supported.
I connected with parents by providing In-Home Supports while caring for their children.  Since beginning my journey with all of them, my husband Rob and I have had two beautiful children, Kasey and Tyler.
Kasey is a bubbly, shoe shopping, book loving, sports playing girl.  Her kind heart is always worn on her sleeve.
We envy her unselfish willingness to put others first.
Tyler is our little fireball who has had us on our tiptoes since utero.  He was prenatally diagnosed with a complex form of congenital heart disease  at 22 weeks.  Since birth he has had three open-heart surgeries.   The possibility of needing a heart transplant at some point in his life is highly likely, but for now medication is enough for him to carry on and be himself.  Tyler loves music, swimming, and reading books.  We have learned to enjoy today and worry about tomorrow when tomorrow comes.
Since Tyler's birth I have found myself wanting to reach out to other parents by providing support and helping them steer through the resources that our state has to offer.  I am currently working as an Experienced Parent in the Fargo Region.  I also joined the Family Advisory Board for Children Special Health Services and also provide information from a parent's perspective for the Sanford Fargo Medical Home Team.
Words cannot express how excited I am to be part of the Family Voices Team!!  I am anxiously waiting to meet all of you!