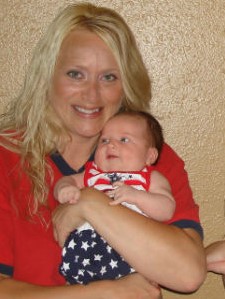 My name is Tonya Oss-Brewer and I am so excited to be a part of this team. I have a bachelor's degree in Child Development and Family Science from NDSU. I also have a certificate from Minot State University for completing studies in developmental disabilities.
I started working with people with disabilities when I was 18 and developed a passion for the people I served. I worked at Friendship, Inc. for 10 years as a direct support staff. After I had finished college I worked at Connections of Moorhead, Inc.  as a Director for the Vocational Program for 11 years. I really enjoyed my career there, but made the difficult decision to resign when I had my son two years ago when we found out he was born with Down Syndrome.
I am married to my husband, Jeff and we have 3 children. Ella (4), Jamison, (2) and our new arrival.   My hobbies include the great outdoors, going to the lake, riding motorcycle, scrapbooking and spending time with my family and friends.
I am eager to get to know all of you and hope to meet you soon.